Results-Driven Email Marketing and Social Delivery
Email Marketing Integration – The Path To More Sales
Streamline your marketing with our smart message delivery options. Automate your email campaigns with triggered emails and advanced segmentation. Convert social posts into emails with our shareboards. Increase engagement with video integration. Automate your eNewsletter's content and delivery with our automatic RSS publishing.

All the tools you need, at a fraction of the price!
Back to top
Increase Engagement by Adding Video, Surveys, RSS and More!
Simple drag and drop functionality allows you to update hundreds of professionally designed templates with new images, videos, RSS feeds and surveys.
Send Timely and Relevant Messages with Marketing Automation Features
eSend's advanced features include triggered emails, dynamic content, geo-targeting and much more!
Back to top
Retarget Your Most
Engaged Subscribers
Our advanced segmentation options allow you to retarget your most engaged subscribers by creating new lists from unique openers and unique clickers.
Back to top
Track Email, Social and Video from One Central Location
In addition to integrating with Google Analytics, eSend allows you to track your email campaigns, social media campaigns and video campaigns from one easy-to-use dashboard.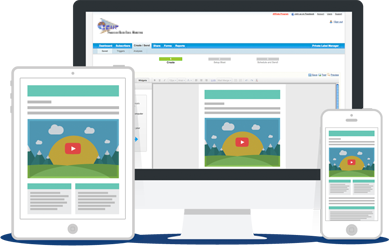 Great Designs Make for a Captive Audience
Choose from 100+ email, social and mobile templates.
Back to top
Intuitive and Easy-to-Use
Our web-based interface is extremely easy-to-use, minimizing your learning curve and keeping you focused on what's most important, your campaign.
Back to top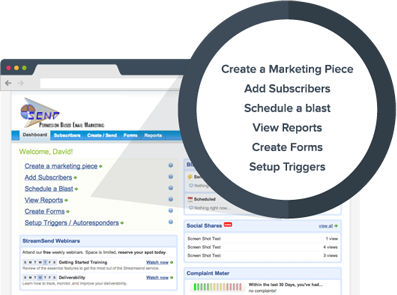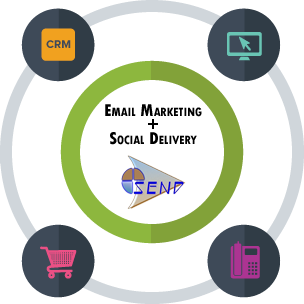 FREE ACCESS to
eSend's Powerful API
Integrate and automate marketing functions by connecting eSend with External Data Sources using our API. eSend's API is based on industry standards and uses the highest level of SSL encryption. Unlike most other ESP's, access to eSend's API is FREE of charge!
Back to top
Personalized Support and
Flexible Account Set-up
Every account is set up to accommodate the ebb and flow of seasonal business. We offer flexible volume based pricing with no yearly contracts. You can upgrade, downgrade, pause billing or close your account at any time, no questions asked.
Back to top